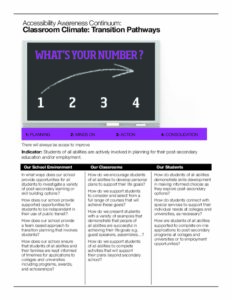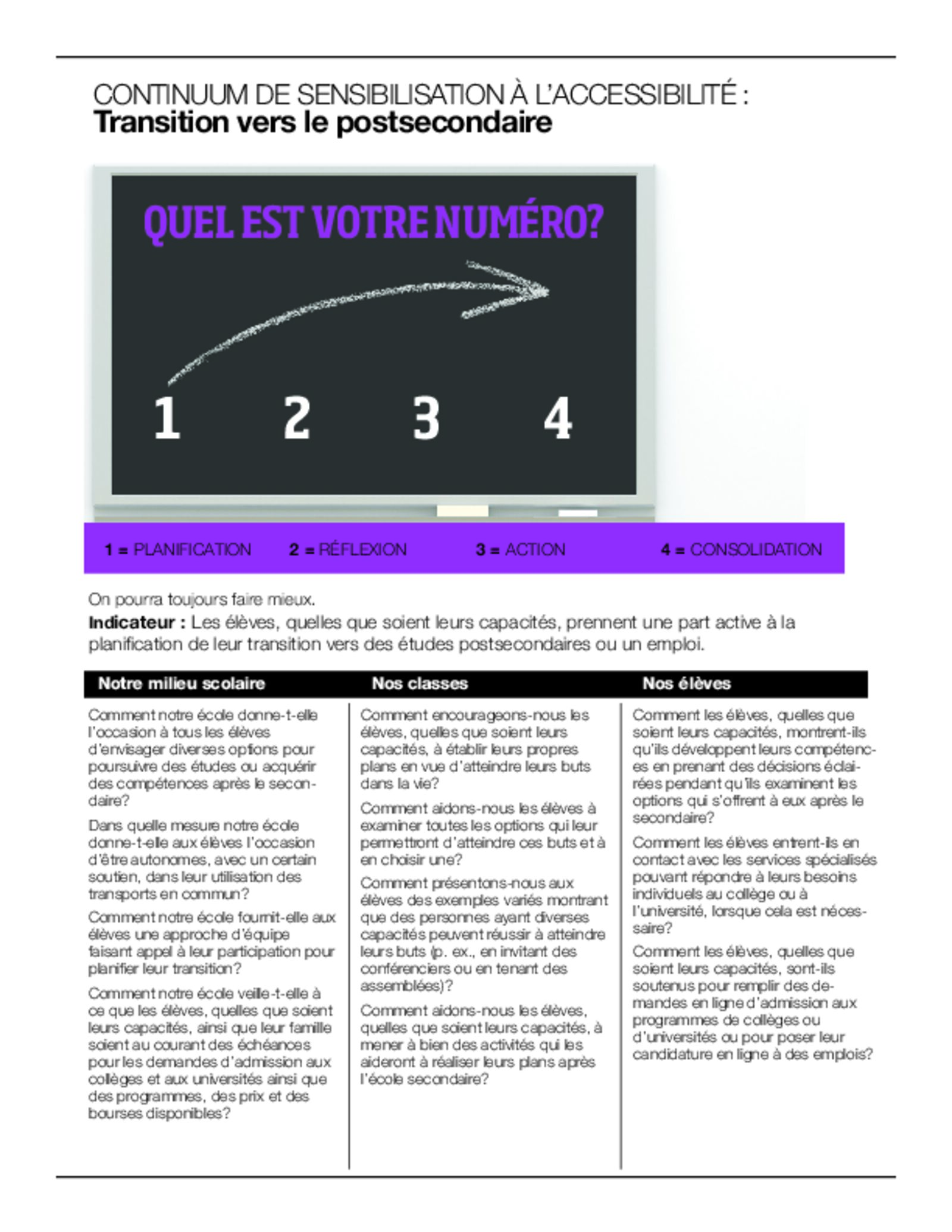 Classroom Climate: Transition Pathways
What's Your Number?
There will always be scope to improve
Indicator: Students of all abilities are actively involved in planning for their post-secondary education and/or employment.
Our School Environment
In what ways does our school provide opportunities for all students to investigate a variety of post-secondary learning or skill building options?
How does our school provide supported opportunities for students to be independent in their use of public transit?
How does our school provide a team based approach to transition planning that involves students?
How does our school ensure that students of all abilities and their families are kept informed of timelines for applications to colleges and universities including programs, awards, and scholarships?
Our Classrooms
How do we encourage students of all abilities to develop personal plans to support their life goals?
How do we support students to consider and select from a full range of courses that will achieve these goals?
How do we present students with a variety of examples that demonstrate that people of all abilities are successful in achieving their life goals e.g. guest speakers, assemblies…?
How do we support students of all abilities to complete activities that will support their plans beyond secondary school?
Our Students
How do students of all abilities demonstrate skills development in making informed choices as they explore post-secondary options?
How do students connect with special services to support their individual needs at colleges and universities, as necessary?
How are students of all abilities supported to complete on-line applications to post-secondary programs at colleges and universities or to employment opportunities?