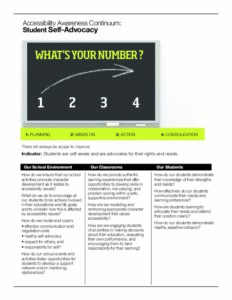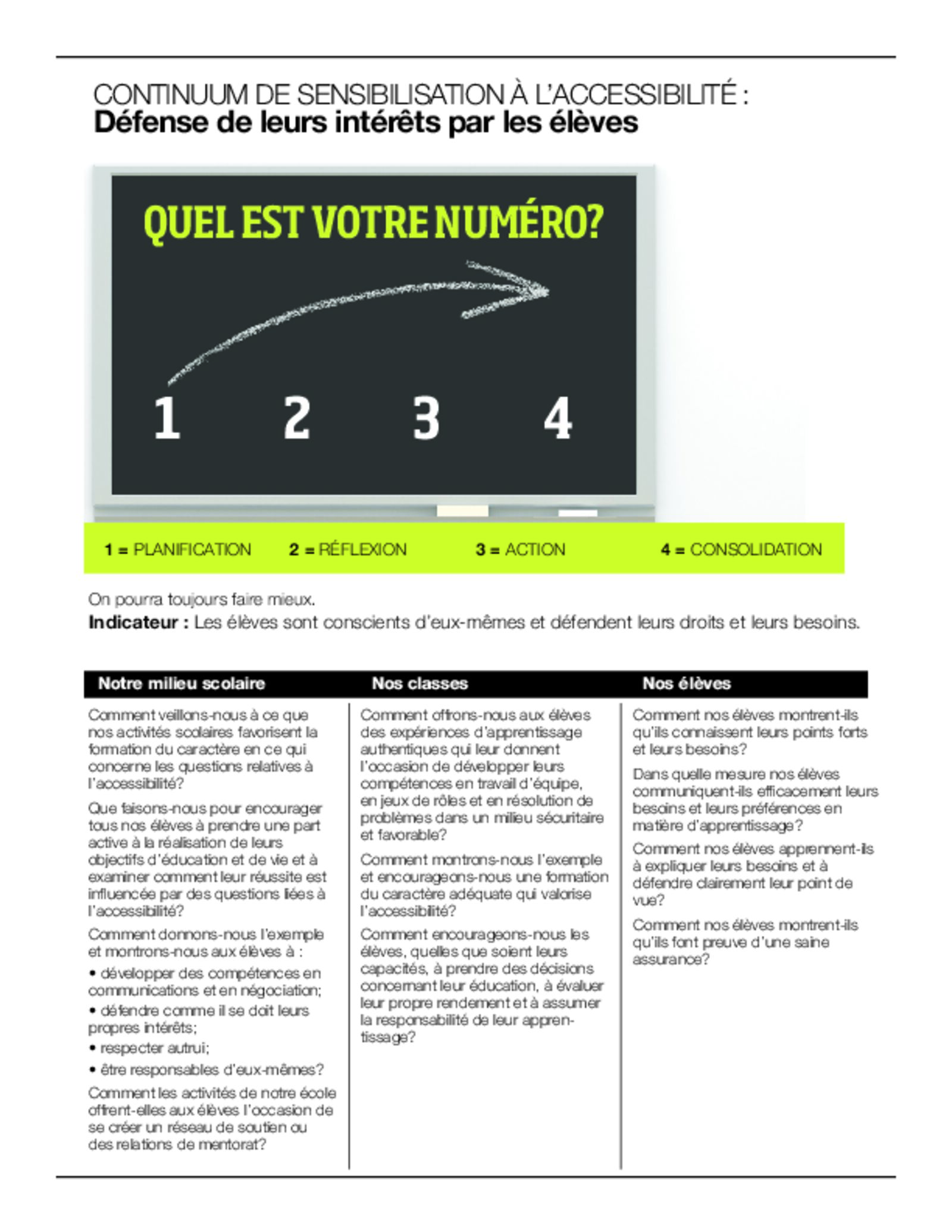 Student Self-Advocacy
What's Your Number?
There will always be scope to improve
Indicator: Students are self-aware and are advocates for their rights and needs.
Our School Environment
How do we ensure that our school activities promote character development as it relates to accessibility issues?
What do we do to encourage all our students to be actively involved in their educational and life goals and to consider how this is affected by accessibility issues?
How do we model and coach:
effective communication and negotiation skills
healthy self advocacy
respect for others, and
responsibility for self?
How do our school events and activities foster opportunities for students to develop a support network and/or mentoring relationships?
Our Classrooms
How do we provide authentic learning experiences that offer opportunities to develop skills in collaboration, role-playing, and problem solving within a safe, supportive environment?
How are we modelling and reinforcing appropriate character development that values accessibility?
How are we engaging students of all abilities in making decisions about their education, evaluating their own performance, and encouraging them to take responsibility for their learning?
Our Students
How do our students demonstrate their knowledge of their strengths and needs?
How effectively do our students communicate their needs and learning preferences?
How are students learning to articulate their needs and defend their position clearly?
How do our students demonstrate healthy assertive behavior?